See more of our previous winners' ideas at our YouTube channel
For more than two decades, Daekyo has been discovering new breeds of writers and literary talents through the annual Eye Level Literary Award. In recent years, the contest's focus has shifted to uncovering and recognizing talented children from around the world. Eye Level members and non-members are all invited to showcase their creativity and take a step closer to their dreams.
PRIZES AND AWARDS
01

Local Awards

Local winners* will receive
prizes designated by each office
and will have a chance to
compete globally.

* If you are participating from a country that does not
have a local Eye Level office, your submission
will not be considered for any local awards.

02

Global Judging

Local winning entries* will be sent to
Korea to be judged by a panel of
experts for consideration as
Global Winners.

* Only a select few of non-Eye Level country
submissions will be considered for Global Prizes

03

Global Winners

3 contestants for each category
will be selected and awarded the
prestigious ELLA Global Grand,
Gold, and Silver prizes.
SHOW YOUR TALENT TO THE
WORLD
Children can now participate in the event from home or at a learning center near you (will vary per country).
To participate, please click on the relevant category at the top or bottom of this page.
DRAW YOUR WORK AT HOME,
COMPETE GLOBALLY!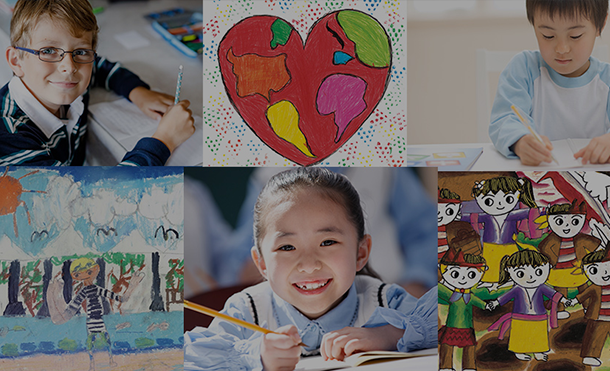 WHO

CAN PARTICIPATE?
Illustrated Writing

4 to 9 years of age

Anyone, including non-Eye Level members are invited to participate. Participants will draw about the given topic and add a short description to it.
Writing

10 to 15 years of age

Anyone, including non-Eye Level members, is invited to participate. Participants will write about the given topic within 3-4 pages.
HOW TO BE PREPARED
Although students can practice writing and drawing with extra topics,
we do not release the actual topic publically or before the event.
Please contact your local office or nearby center(centre) for practice topics.
GALLERY